Welcome to CYHealthAssociates, LLC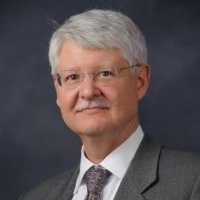 CYHealthAssociates, LLC, is uniquely positioned to partner and assist clients in dealing with their potential health and safety problems and to improve employee performance while reducing costs. Today's organizations will be confronted with a confusing array of health-related issues involving healthcare costs, workers, the environment, products, manufacturing processes, enterprise performance, and surrounding communities.
We draw on the expertise and resources of an experienced technical staff organized by the main office located in Bethesda, Maryland. Our expertise includes the fields of occupational and environmental medicine (OEM), epidemiology, exposures, toxicology, and population health informatics.
A unique multidisciplinary team can be assembled to provide the necessary insight to address complex health and healthcare issues. Common medical conditions, if not managed well, can also impact worker productivity and enterprise competitiveness. As Dr. Yarborough has performed while at organizations (see tab for a list) CYHealthAssociates is also poised to assist in this area through the provision of preventive services and metrics that evaluate health plan performance and especially knowledge of population health improvements, and independent medical evaluations (IME).
Mere compliance with governmental regulations doesn't guarantee avoidance of health-related issues that may have a profound impact on reputation and business sustainability. It is crucial in today's business climate to deal with these potential problems quickly and decisively and to work proactively using existing health science expertise to efficiently and effectively safeguard employees and communities. At the same time, enterprises may achieve the goals of improving health and safety performance, garnering goodwill, lowering illness burden, reducing healthcare costs, and enhancing the return-on-investment in the management of these issues by applying knowledge derived from focused population health informatics and other services that we can provide.